Amazon imposes high fees on sellers, putting them at risk of going under.
Through the fees it charges sellers, Amazon keeps an average of 30 percent of each sale independent businesses make on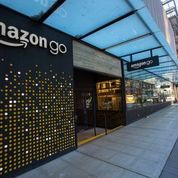 its site, up from 19 percent in 2014.[22] Amazon has extracted more from sellers in part by making it harder for them to generate sales unless they purchase additional Amazon services, including shipping and advertising. Amazon's revenue from seller fees soared to $60 billion in 2019 and has grown so large that "sellers are effectively cross-subsidizing Amazon's retail division."[23] These high fees make it nearly impossible to sustain a profitable business. Because of the rising cost of these monopoly tolls, "the vast majority of those who start selling on Amazon's site fail within a few years."[24]
Amazon shuts down small businesses without due process.
Despite small businesses' reliance on Amazon's platform to reach customers, Amazon routinely suspends sellers' accounts and seizes their inventory and cash balances.[28] These actions are often abrupt and arbitrary, and can be catastrophic, costing sellers enormous sums in lost merchandise and receivables. Sellers have little recourse. It can take weeks or months for Amazon to respond to complaints of mistaken or inappropriate suspensions.[29] Sellers who attempt to recover their losses or get their accounts reinstated must go through an arbitration process; Amazon's standard contract bars them from pursuing legal action. As the House Judiciary Committee's investigation found, "the [arbitration] process is unfair and unlikely to result in a meaningful remedy."[30] Evidence collected during the investigation showed that "Amazon's poor treatment of sellers is far from an isolated incident."[31]
Amazon blocks independent businesses from offering lower prices on other sites.  
Under scrutiny from members of Congress, Amazon in 2019 eliminated clauses in its contracts that barred third-party sellers from offering their goods for less on rival shopping sites.[25] But Amazon continues to indirectly enforce this rule through its "Fair Pricing Policy."[26] If Amazon's pricing bots detect that a seller is offering a lower price elsewhere, Amazon suppresses the seller's sales by demoting the item in search results, so that customers are unlikely to see it, or making the seller ineligible to win the buy box.[27] These actions invariably cause sales to crater. As a result, even though it may cost less to sell on competing sites, sellers can't lower their prices below Amazon's, on any platform. This insulates Amazon from competition and preserves its dominance.
Congress Needs to Break Up Amazon Along Business Lines and Set Standards of Fair Dealing for Its Marketplace
Congress shouldn't let Amazon dictate whether and how small businesses can compete online. If policymakers do not act to check Amazon's outsized power, they're effectively allowing Amazon to be a private regulator of the online market, deciding which businesses may reach customers and the price they must pay to do so.
To restore an open, competitive online market, policymakers must: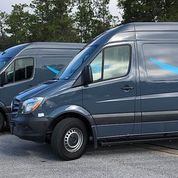 Break up Amazon along its major lines of business

.
Amazon derives much of its power to bully and exploit independent businesses from its integration across business lines and the fact that it plays multiple roles in markets. This allows it to leverage its dominance in one area to gain an advantage in others: It uses its power as an online marketplace to grow its logistics business, force concessions from suppliers to its retail division, and appropriate seller data to inform development of its own products. "Market participants that depend on Amazon's retail platform are effectively forced to accept its demands — even in markets where Amazon would otherwise lack the power to set the terms of commerce," the House Judiciary Committee's investigation concluded.[44] In its report, the committee called for breaking up the dominant tech firms along business lines. By separating Amazon's third-party marketplace from its retail division, and spinning off its cloud services and other major divisions into stand-alone companies, policymakers could remove the incentive and ability for Amazon to exploit its gatekeeper status to favor its own interests and harm competition.